The Post Where I Pretend to be a TV Critic
By: Jonny Fluckey
|
10/18/2019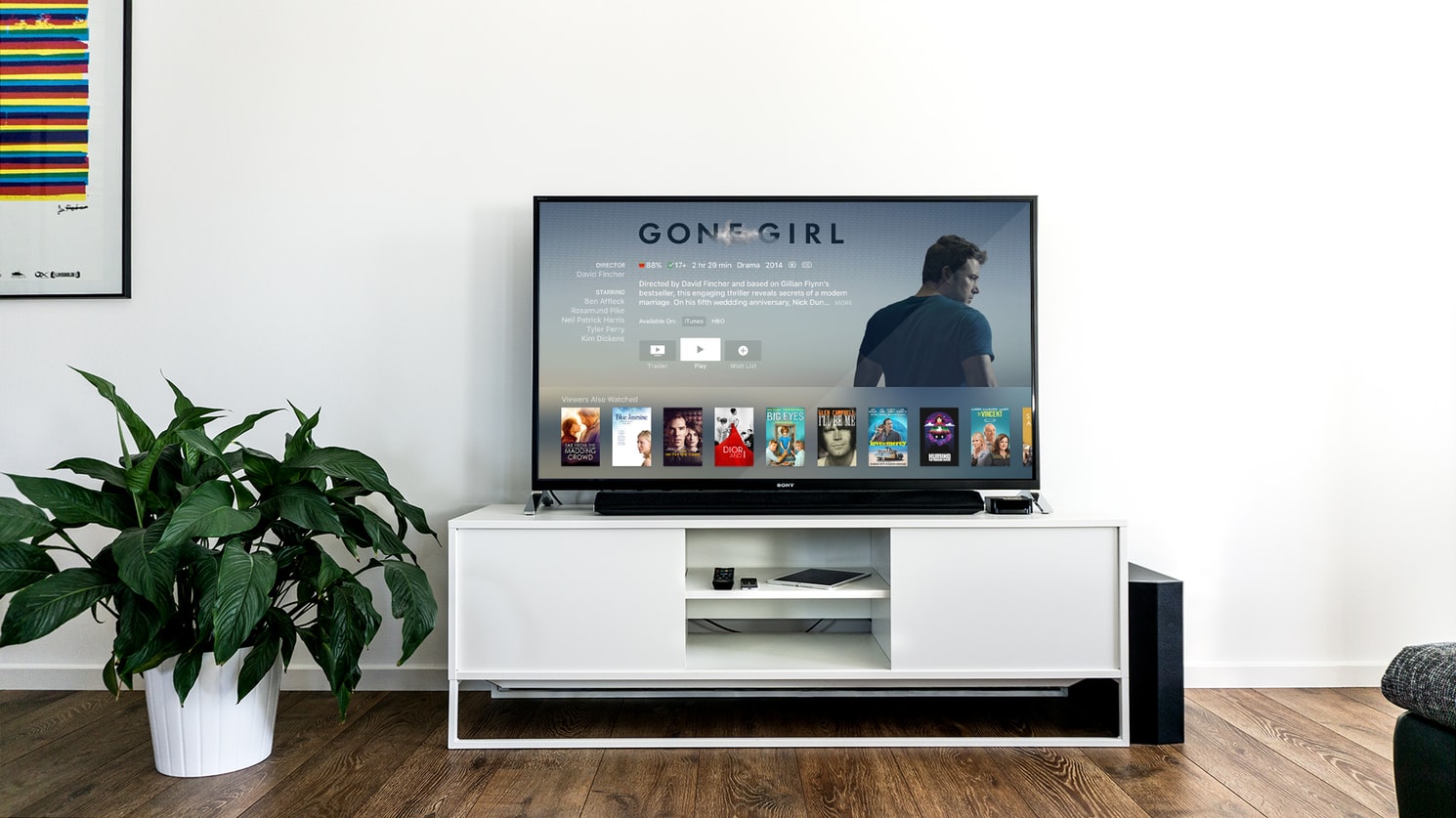 ---
"Television provides the opportunity for an ongoing story - the opportunity to meld the cast and the characters and a world, and to spend more time there." - David Lynch
There is no getting around it, I love TV shows! Just like a good book series or movie franchise, TV shows allow you to spend some time in a world with your favorite characters and engage with a great story.
While I don't have the time to binge watch an entire TV series in a matter of weeks like I used to circa 2011, I still try to take at least 1 hour at the end of the night to take in a show (and then usually have to start that show over multiple times since I usually fall asleep within 15 minutes of starting it).
Since we are in the mist of what has been officially dubbed Peak TV, I've found that its sometimes difficult with the sheer amount of TV to choose from to get through the clutter and figure out what to watch (I cant tell you how many hours I spent just browsing through Netflix and Amazon queues just to figure out what to watch). I frequently am seeking out TV podcasts with critic reviews to figure out if a TV show is worth my time. So, to pay it forward, I thought I would share a handful of TV shows that I have watched and really enjoyed this year.
Writing this post has also inspired an application idea that I'm hoping to start soon, so more to come on that front!
I've focused on shows where I have finished their most current season, and in a few of the cases, where the shows have ended their runs, so you could jump in and watch the whole series.
I also am going to throw in a throwback series that I spent some time with this year.

Veep
Streaming On: All HBO Platforms
Seasons Available: 7 (65 Episodes)
Why I Love It:
Coming from the mouths of former White House aides, Veep is the most real show depicting what life is really like inside a politicians staff and the day-to-day in Washington (at least I would hope so, things might be pretty dark if it were more like House of Cards).
If it's not clear from the name, this show follows fictional Vice-President Selina Meyer and her staff.
Be forewarned, this show is not for the faint of heart. The characters are cruel, ruthless, and the show approaches levels of profanity that few shows have reached. That being said, there are also not very many shows that have caused me to laugh out loud as much as this show has. What this show really demonstrates to me is that ultimately, there is a lot of incompetence in the world (I'm sure in our own careers, we know plenty of people that we would classify as incompetent), and the government is not immune from it.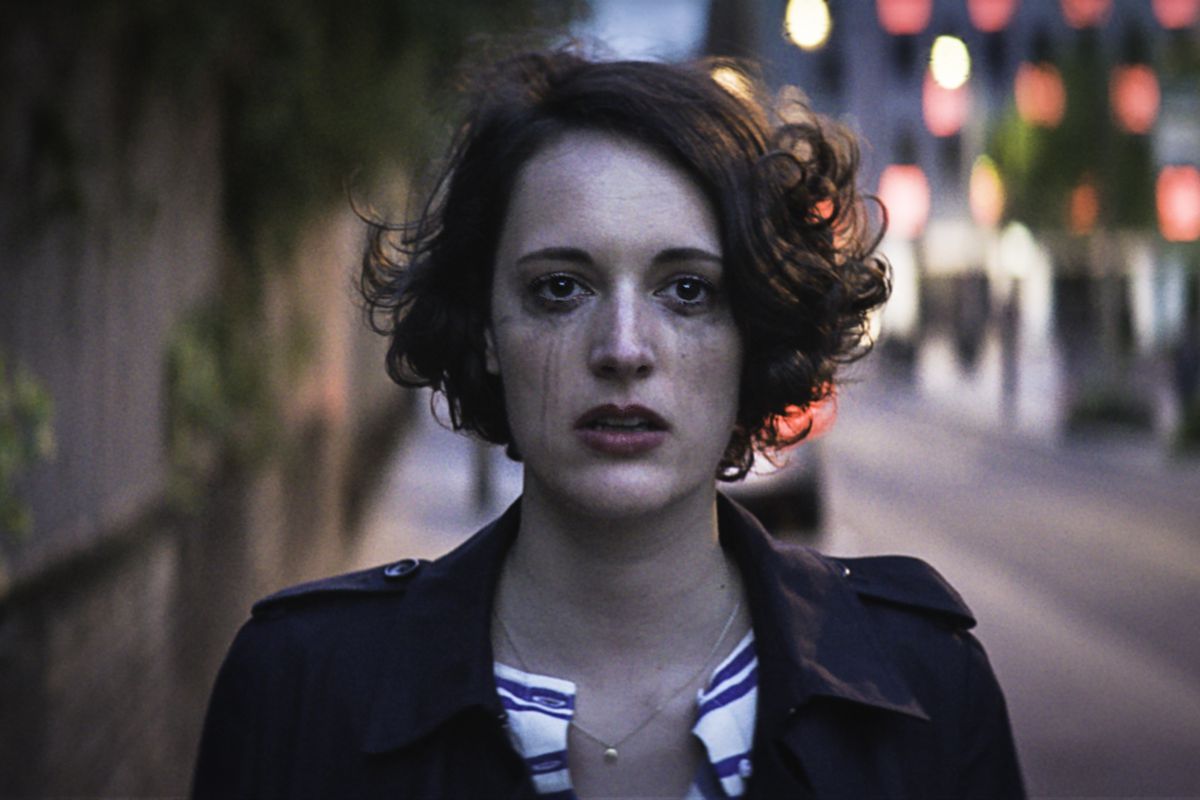 Fleabag
Streaming on: Amazon Prime
Seasons Available: 2 (12 Episodes)
Why I Love It:
As bad as I hear Solo: A Star Wars Story was as a movie, I would venture to say that more people know Phoebe Waller-Bridge as the voice of L3-37 than as the creator and star of Fleabag. If that is the case though, you are surely missing out
Fleabag is simply the story of a young woman in London trying to cope with her life and come to terms with a recent tragedy. It's a comedy overall, so their are more laughs than anything. At the same time, it takes on very serious topics, which include grief, and how to cope in a world that sometimes doesn't make sense. This show also frequently breaking the 4th wall (where Fleabag frequently talks directly to the audience) which adds context and laughs throughout. This show also recently won a slew of Emmy's, including Outstanding Comedy Series and Outstanding Lead Actress for Phoebe Waller-Bridge. With some of the projects she is working on (Killing Eve, which is another great show to check out, and the new James Bond film coming out in 2020), you'll know who she is sooner or later, so you might as well jump on the bandwagon now!
Oh, and to add, the series is very short (which I am appreciating more and more as my time becomes less and less). You can wrap up the whole series in 4 hours!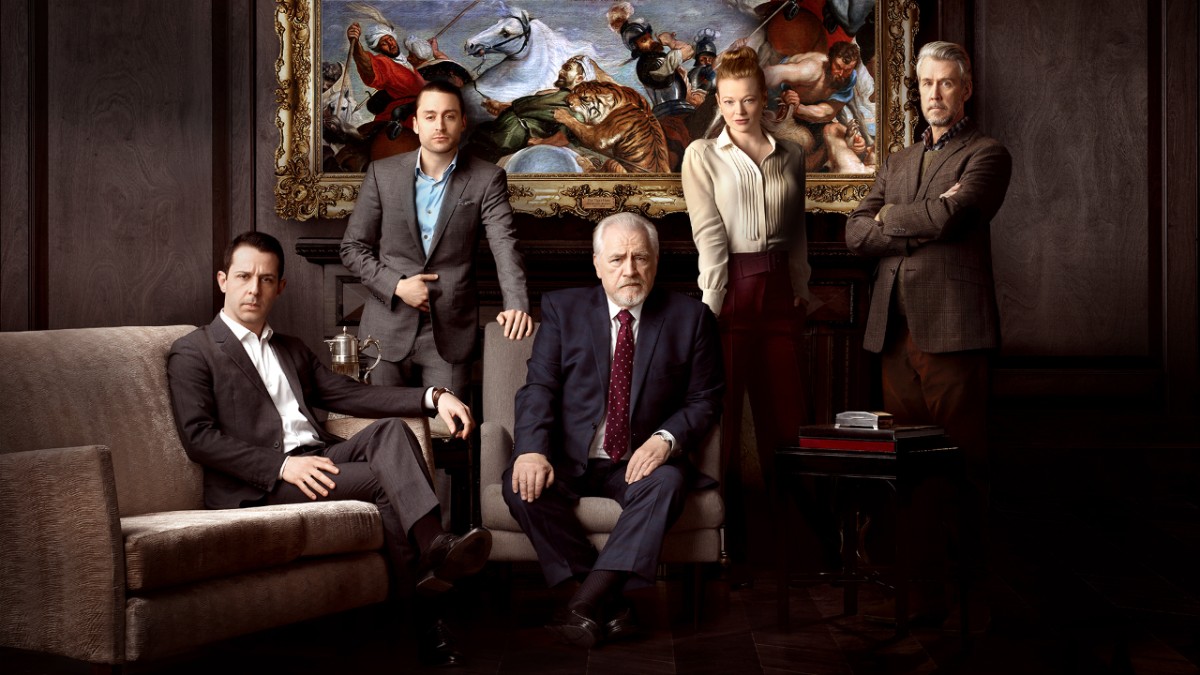 Succession
Streaming on: All HBO Platforms
Seasons Available: 2 (20 Episodes)
Why I Love It:
There are a few types of shows that always draw me in (Shows focused on the criminal underworld, the lifestyles of the rich and famous, and as of late, singing competitions where everybody is dressed up in elaborate costumes and you have to guess who they are). One of those types of shows involve rich people running high stakes corporations. So, naturally, Succession was right up my alley from the start.
Succession follows Logan Roy, the head of a global media conglomerate, and his family as they navigate their relationships with each other, positioning themselves for more power in the organization, and just living the life of the obscenely rich.
The show is extremely witty, and finds a way to get you invested in the horse race the characters are engaged in. For a set up of characters that really should not be likable, they all find ways to relate to the audience. For example, Kendall Roy takes me back to my boyhood fantasy of being a successful rapper: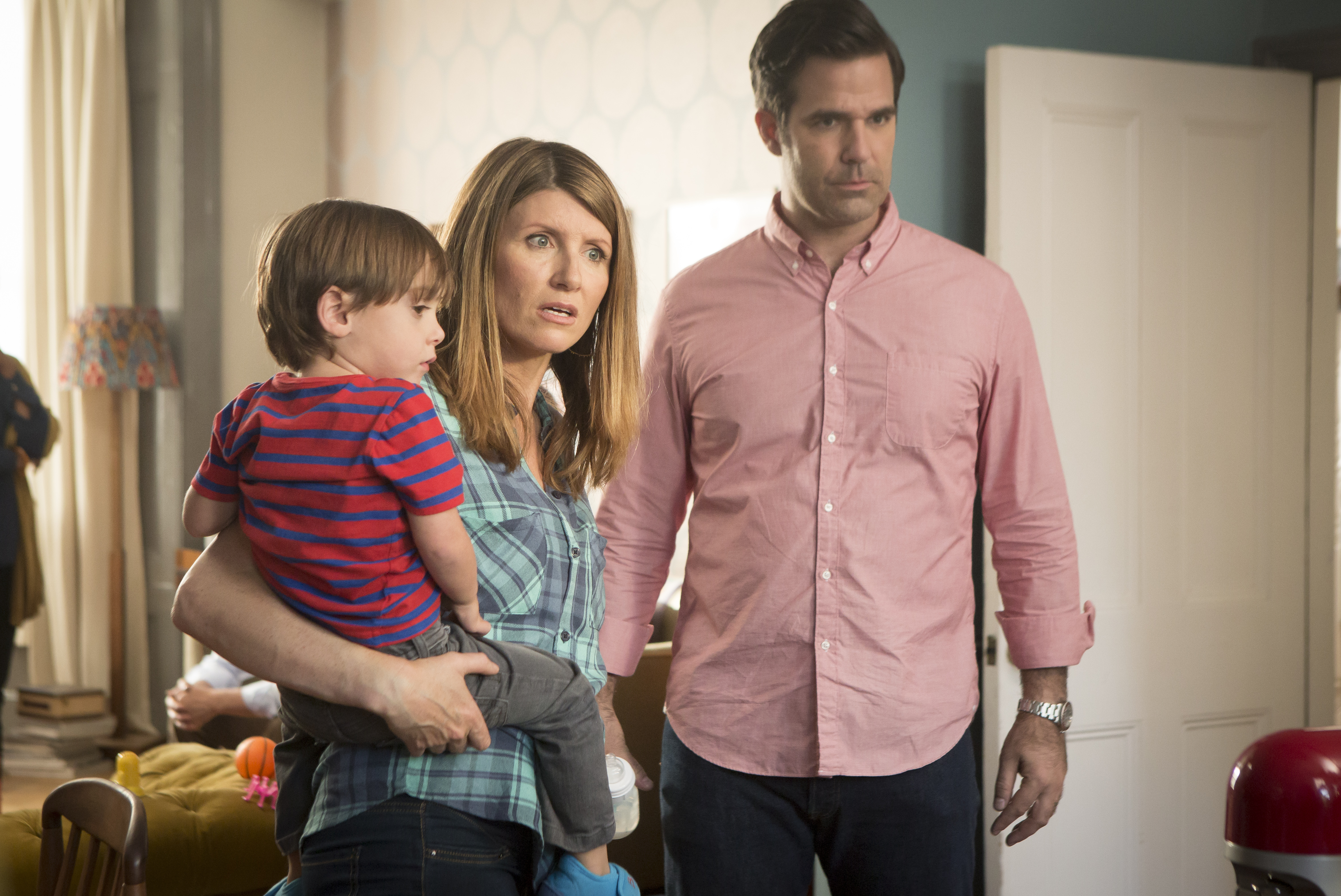 Catastrophe
Streaming on: Amazon Prime
Seasons Available: 4 (24 Episodes)
Why I Love It:
With my second British show to enter the list, Catastrophe is another delightful show show that also is on the shorter side time wise, and can be wrapped up really quickly.
Catastrophe is the story of Rob and Sharon, two singles who end up getting together after Sharon unexpectedly becomes pregnant. The show does a great job of showing the up's and downs that can occur with a couple, and how their relationship evolves over time. It's struck me as being an honest look into how relationships and marriages really are, but also did a great job of capturing the lighter moments in an gleeful way.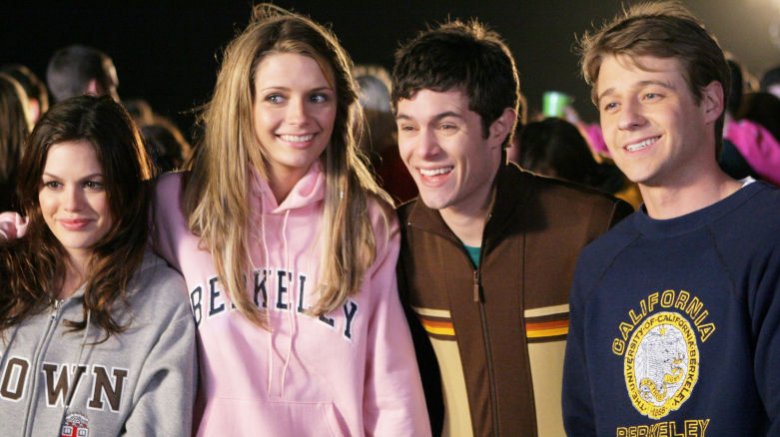 The O.C.
Streaming on: Hulu
Seasons Available: 4 (92 Episodes)
Why I Love It:
I cant believe it took me 16 years to catch on to The O.C. , but I suppose it is better to be late than never!
The O.C. is a teenage drama set in Orange County, CA. Bad Boy Ryan Atwood finds himself on the wrong side of the law, but lucks out when public defender Sandy Cohen offers to take Ryan in. Ryan goes from being in a dysfunctional situation in Chino, to the rich/posh world of Orange County.
This show was wild when it came to the drama. Here is just a taste of some of the crazy storylines this cast endured
Ryan and Luke fighting over Marissa and burning down a model home
Oliver, the OC's best villian, slowly causing Ryan and Marissa to break up, and almost killing her in a jealous rage
Ryan's new girlfriend actually being his adopted grandfathers secret child from an affair
Marissa shooting Ryan's brother, inspiring one of the funniest SNL skits ever
I could go on, but I wouldn't want to spoil it for those who haven't had the chance. While this show would likely not make my top 10 shows of all time, it was a really low stress, enjoyable watch.
That's my list. Hit me up in the comments and share your favorites!